This is a FREE tutorial! I want you to see how easy my training is all my courses will be set up exactly the same way, by video segments so you can basically watch pause then do as I do. I want this to be Eeze and fun to learn.
A lot of people think slipcovers/loosecovers are difficult but they really are not it is all down to the method and approach in doing them. I honestly believe there is no other better way to template/pattern furniture than the way I will teach you I have been making tailored covers for over 34 years and have covered almost every shape imaginable, if you can sew I can teach the rest
I urge you to give my course a go even if you are a seasoned slip cover maker I guarantee my methods will save you time and make the whole process much easier.
My course is exceptional value for money for what you will be learning 12 models over 12 months all with varying shapes sizes etc I will make sure we cover a diverse range of furniture to incorporate lots of patterning designs to include
Wings
Darts/Tucks
Tuck ins on the seat
T front seats
Scroll arms
Roll arms
Bordered arm
Tuck ins on the inside back
I am sure I will think of more items but I hope this gives you a picture of what you can learn I would urge you to try find furniture similar to the items I am showing so you can copy exactly. The beauty of this is you can then practise and sell the chairs this will more than cover the costs of the course.
Why is the course such value for money?
Because it isn't fully populated yet this will be ongoing and once fully populated the price will substantially increase, But don't worry it will not increase to my loyal initial subscribers. On top of the 12 models over 12 months I will be adding bonus videos too I don't want to over promise at the moment so these will be what they are Bonus! videos.
I really intend to deliver the most value for money informative site you can imagine and I absolutely guarantee if you can sew you can make covers from my instructions.
If you cannot use a sewing machine then this course is not for you I would advise you to go on a sewing course then come back to us when you have a little experience you will be most welcomed.
Course Curriculum
Available in days

days after you enroll

Template Info
Available in days

days after you enroll

Course contents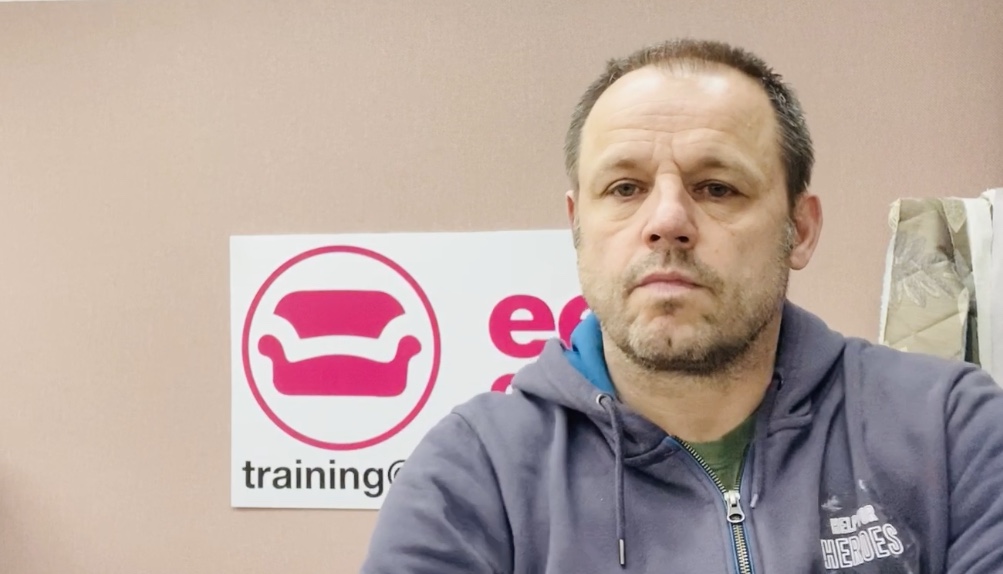 Who is Paul ? Why choose Paul?
A little bit about myself. 
In 1985 I started as an apprentice cover maker working for my uncle's loose cover slip/cover business. He had a very successful business and we used to 'make up' for a large number of department stores in the north of England including John Lewis, Rackhams, Browns of York and Swannacks in Retford and Thatchers in Huddersfield. Unfortunately, like many businesses it was heavily affected by the growth of the Internet and was ultimately sold and consumed by a large furniture company.
I left and decided to start my own business utilising my skills as a cover maker. I soon built a modest business and rather than being a victim of the internet I embraced it and used it to build a successful online slip and loose covers business. We currently receive around 100 enquiries/week.
In 2019, I turned the big 50 and decided to do the thing that I have always wanted – to help other people learn the skill of cover making. The eeze covers academy is the culmination of 35 years hard, but very satisfying work. Over the years I have covered most shapes of furniture imaginable and taken my pattern taking methods to a level that even my uncle would now be unfamiliar with!
Outside of cover making I live in the North of England with my wide Tara and my daughter and son. I have two dogs – Lola and Dougie and I love taking them out onto the beautiful moors that surround our area. They will no-doubt appear in a video at some point as they are always hanging around my workshop.
I've made covers for thousands of people including the actors Prunella Scales and James Earl Jones and the musician Paul "Guigsy" McGuigan from Oasis. Depending on where you socialise you might also find my covers in the corporate lounge at Wimbledon, Bramham Hall, on board HMS Protector, Harrods, The Wydnham & Adelphi Theatres in London and a number of very high class hotels.
Thank you
Paul