Katreena Showing How Easy My Tutorials Are To Follow
All I can say is Wow!
I was so pleased to receive Katreenas photographs of the completed armchair and then within a matter of days she sends me another set of photographs this time of a very difficult rounded tub chair.
The armchair shows tremendous skills in undertaking this shape, the attention to detail is fantastic and Katreena could certainly offer this service to paying customers and would most definitely have happy customers. The detail is excellent all the piping sat beautifully and the outside arm laid so flat it looks reupholstered.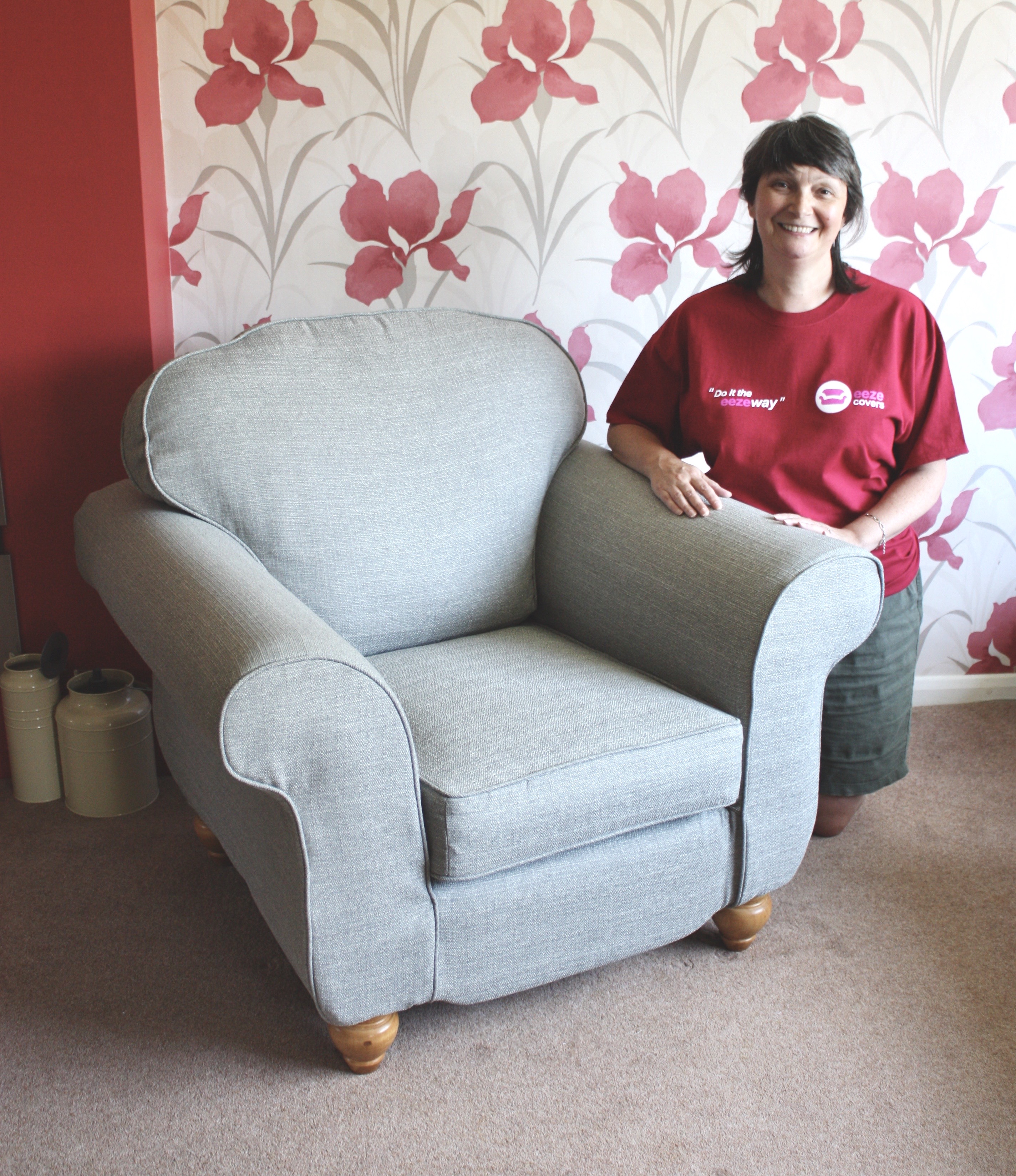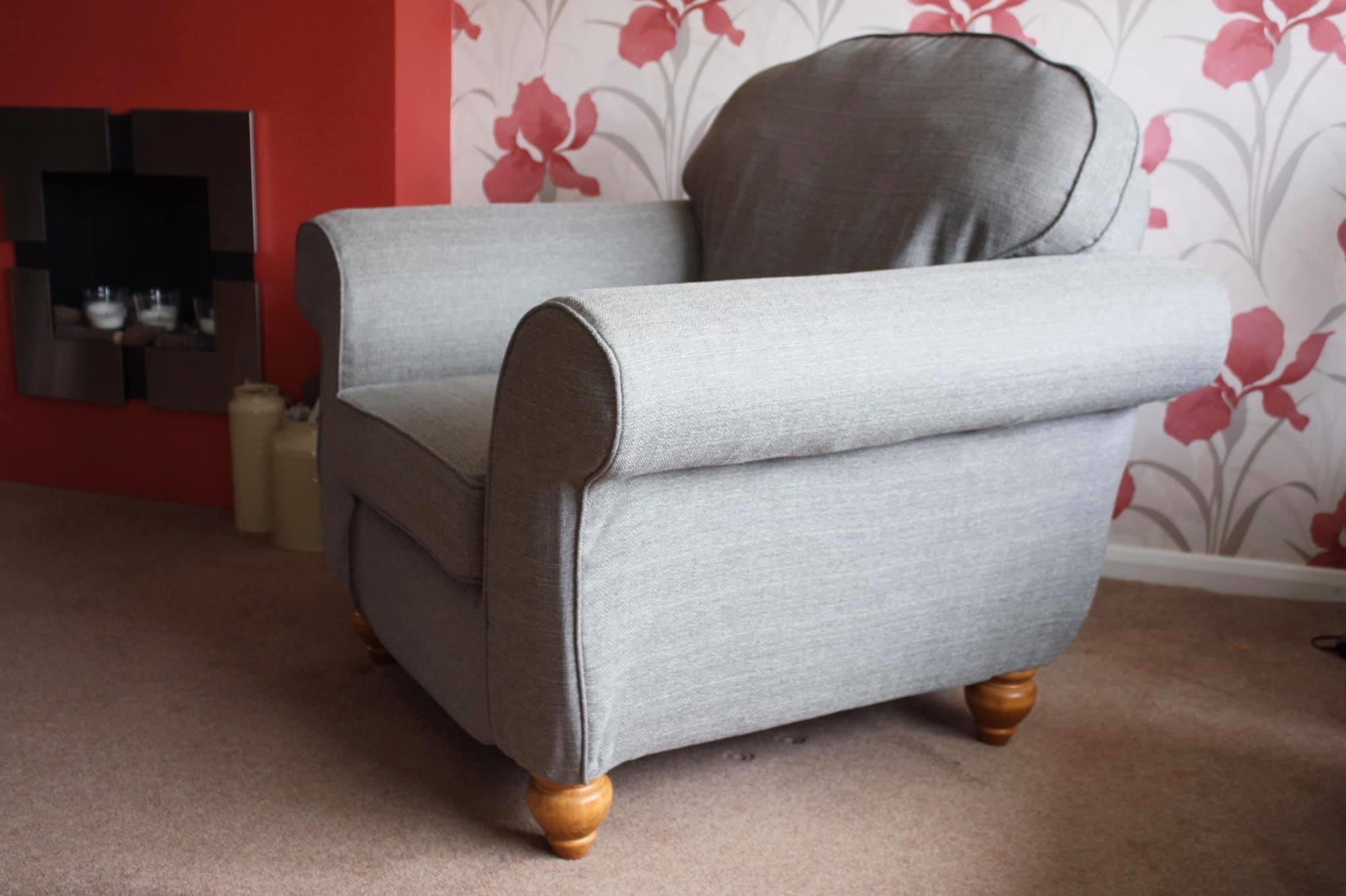 Not happy with just sending me the armchair Katreena then embarks on the most awkward of chairs and even a lot of professionals struggle with tub chairs, and again produces a great fitting cover. I personally have been making covers for over 30 years and its taken me a long time to master these so I give great credit to Katreena for this first attempt.
Tutorial questions


1.How did you find the tutorial?
I found the tutorial easy to follow and being able to watch though and then stop and start as I worked though the videos was excellent.
2. .Have you made covers before ?
Yes I have made covers before But I just guessed what I needed to do.
3. Would you do another tutorial?
Next tutorial chair already planned.
4. would you recommend my training method?
I would highly recommend these tutorials
5. .what experience do you have in sewing?
City and Guilds trained dressmaker, 18 years of curtain /soft furnishing making
6. Do you have a furnishing business, if not would you be tempted to start a business later in the course?
I am planning to extend my business to offer loose covers, as it is something I am often asked if I can do.
7. Do you think the tutorials are good value for money compared to other courses?
Yes I think these tutorials offer excellent value for money.
Have you always wanted to have a go at making your own tailored loose covers? well now you can
if you can sew i guarantee my tutorials will have you producing perfectly fitted tailored covers, dont just take my word for it though please have a look through my blog posts and see what my members are producing.
All for £29 per month for unlimited access to all my models and the the ever increasing database, you can dive in and out has you please you can watch pause watch again and copy all at your own pace.
You Can Join My Loose Cover Slip Cover Training Here